Fluctuated Flat Scape
work with Toshikatsu Kiuchi, MayaLahmy.
04/2011
Physical algorithmic design workshop at The Royal Danish Academy of Fine Arts, School of Architecture, Copenhagen.
– preamble
Thinking of the beauty of "deformation", there seems to be always the conception of "normal" on the other side as a counter. In a way, we can recognize the "deformed" because we know what is "normal". We see the beauty in a "deformed" object because it is different from "normal" and thus it appears as singular. But an immediate question which comes to our mind next is; Does anything "normal" actually exist? As a hypothetical answer to it, we say No in this workshop presuming that there only exist singularities. "Normal" is just a dull, blunt or careless view at a ridge of singularities, where the difference declares its own existence with wild, lively and unremitting voice. Starting off from the point of view stated above, we set up an approach to "eventualize" certain things, which are perceived as "normal" (in the sense of Michel Foucault), to open up a better perspective or even fluctuate the view of what is "deformation" about. In an exploration of this path, we should be able to rediscover "deformation" not as a shift from something "normal" but as a peak in a ridge of singularities.
– objective & process
As a representation of "normality", we question what actually is "flat" in the workshop. Being "flat" is very clear in a mathematical definition but, when it comes to our perception of "flatness", it should not necessarily be equal to the definition given by mathematical term. Moreover, our perception of "flatness" should be much more complex process having numerous inputs of relational information of what we see and feel. Such closer look into the vast vicinity of "flatness" should certainly raise the resolution of our reality. Accordingly in the workshop, we set the following procedure; 1. Using photos, 9 student teams did field researches over the city of Copenhagen to collect samples of generic "flat"-looking surfaces with subtle but remarkable deformations or distortions. 2. Choosing one sample photo from the field research, analyze what are the major phenomena which is in / on the surface. 3. Based on the analysis, digitize the characteristic phenomena in / on the surface while conducting a physical experiment with appropriate materials as required for each team. 4. Output of entire analysis in 6 different formats. – CNC prototyping of digital model – photos from field research – digitization of phenomena – analysis of digitized model – animation – physical experiment
– photos from field research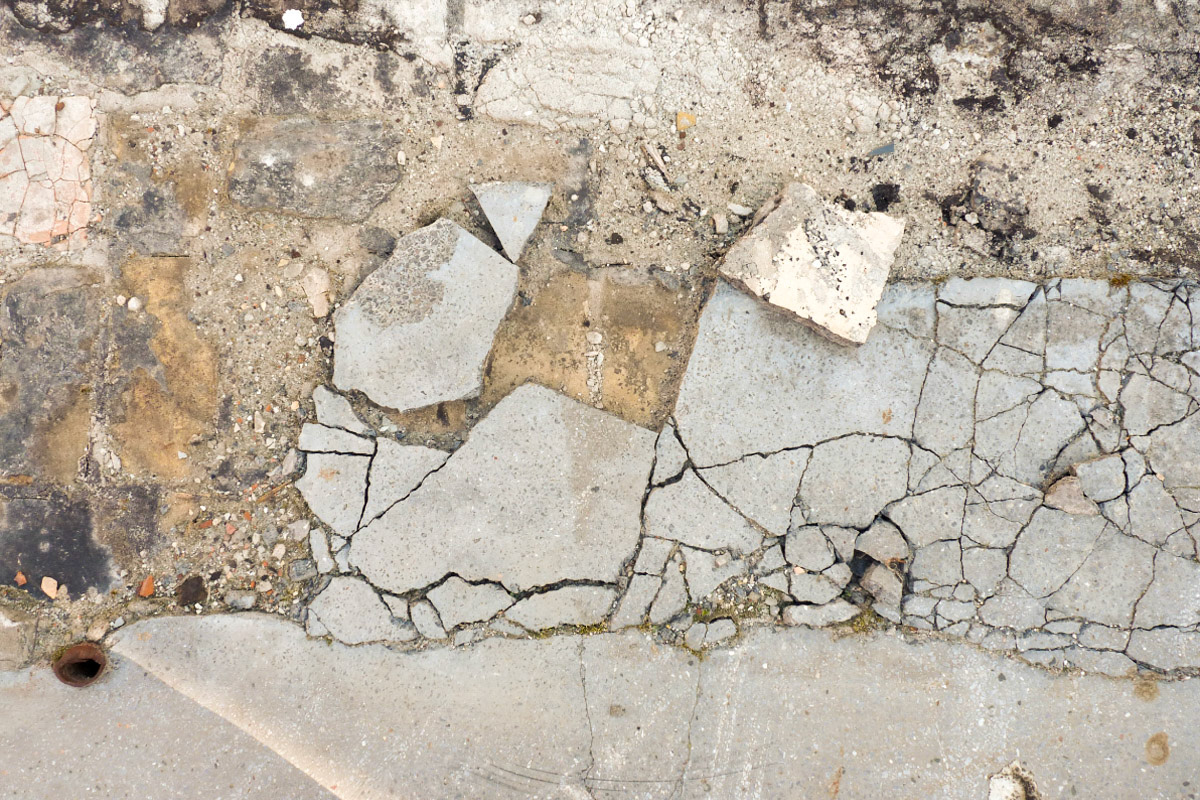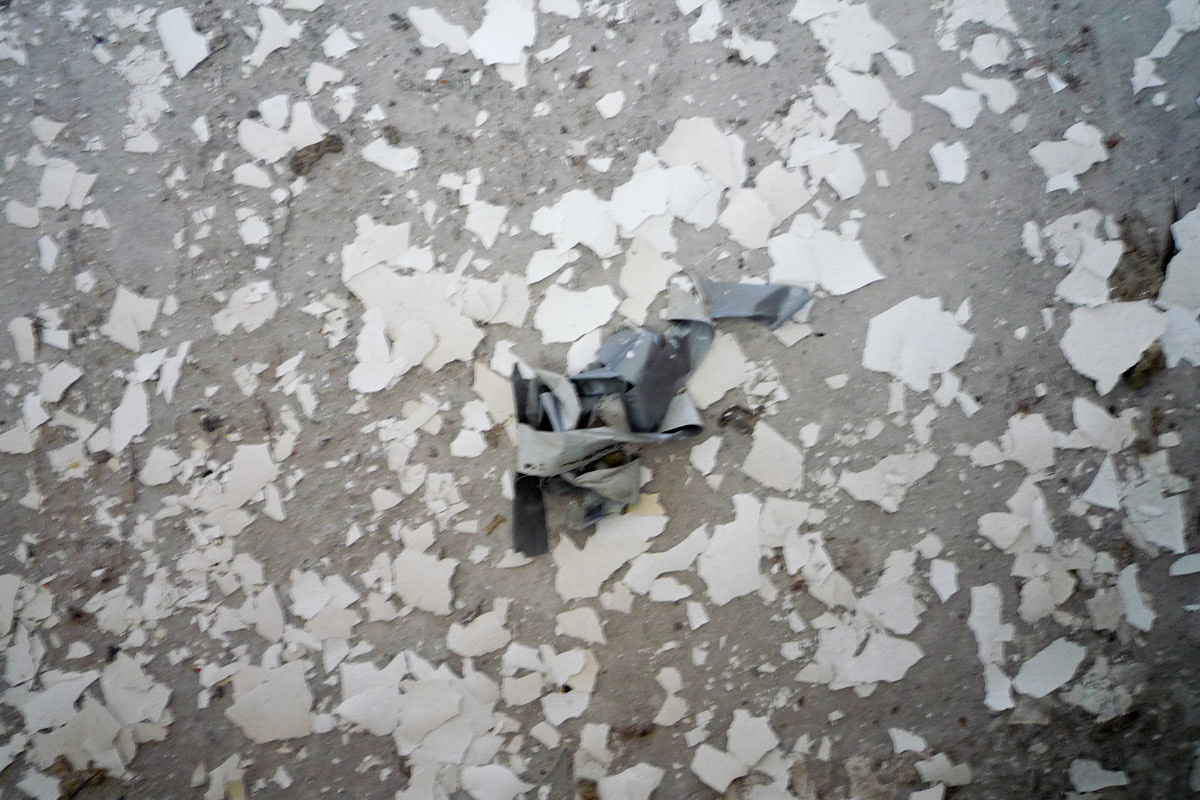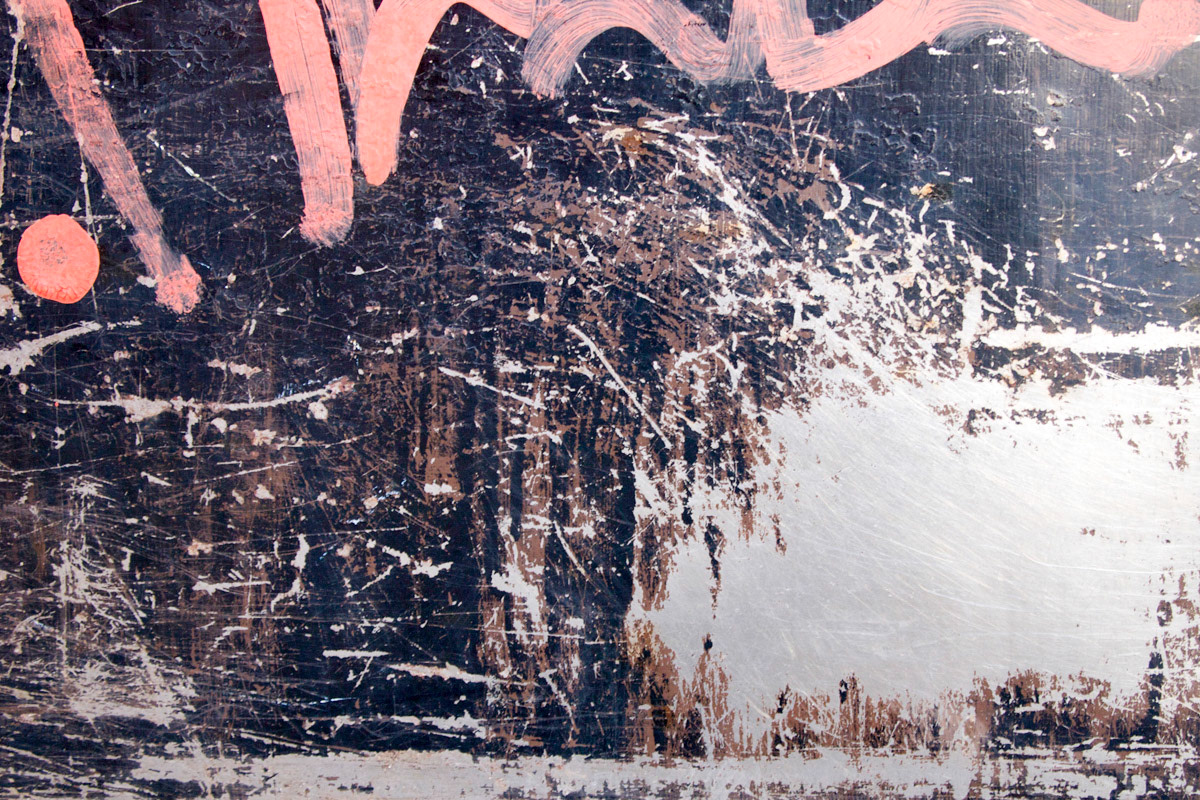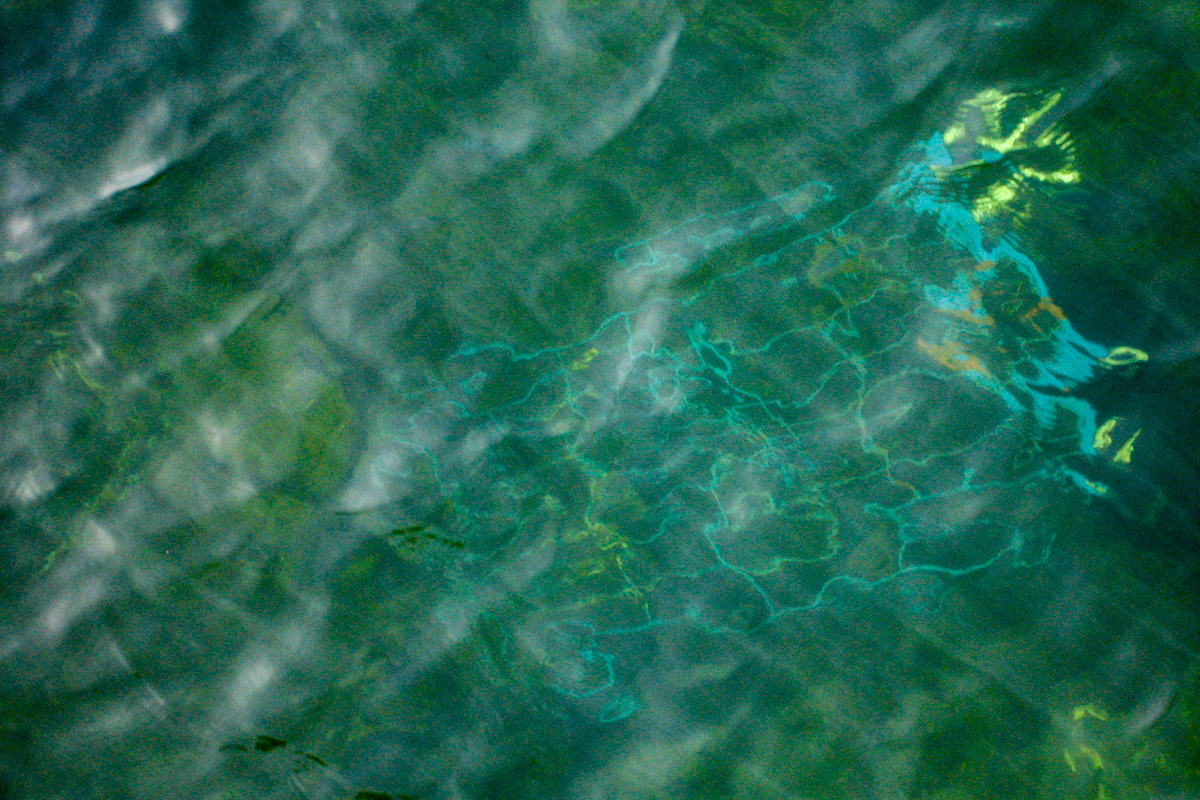 – analysis of digitized model